Friends of Tivoli Lake Preserve and Farm, Inc.
518-729-8370
friendsoftivoli.org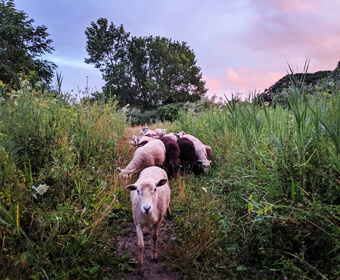 Friend of Tivoli Lake Preserve and Farm, Inc. is a 501(c)(3) non-profit organization and community space for environmental education and justice situated in the Arbor Hill and West Hill neighborhoods of Albany, NY.

Our Tivoli Farmstead is located inside Tivoli Lake Preserve. During the summer months, we tend to two unique garden spaces. The first is our Community Garden at Tivoli preserve, which includes an ombré floral garden, an experimental flax-to-linen garden and shared community spaces. The second is a collaborative produce-focused Garden at Normanskill Farm, the Brother Yusuf Memorial Farm. During the summer our flock of animals helps manage vegetation and improve soil health in Tivoli Lake Preserve. During the winter, our animals are currently housed at the Normanskill Farm.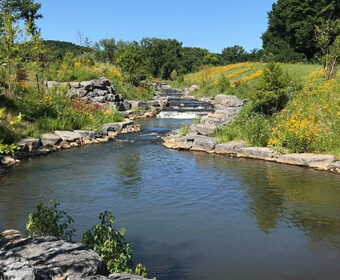 While we are invested in growing our community of environmental stewards, it is important to honor the Native stewards of the lands. The Native stewards of these lands were the Mohicans, "The people of the waters that are never still" and the Haudenosaunee (hoe-dee-no-SHOW-nee), "people who build a house".

We have three main pillars of work: conservation, education, recreation with activities spanning across all three pillars.

Our animals are used for vegetation management and provide a unique experience to learn about the fiber cycle. Viewers can see the animal's wool and learn how it becomes yarn and then is used for clothing making the fiber-to-fashion connection.

We also work with the food cycle accepting food scraps and turning them into compost for our gardens to grow food, which is offered to the community. All of our garden and farm practices focus on regenerative land practices and learning from the plants, animals and land.

We aspire to connect people to nature and Tivoli! We host plant walks, bird walks, trail maintenance and other events to bring people to the Preserve.

This is all with the hope of inspiring people to become invested in the land.

From 2017-2019, our invasive species grazing project was funded through a DEC grant awarded to the City of Albany for improvements within the Tivoli Nature Preserve. This was part of a larger initiative associated with Albany 2030 that aims to revitalize the underused green space in downtown Albany.
« Back